Our Flutter Portfolio
Explore our recent work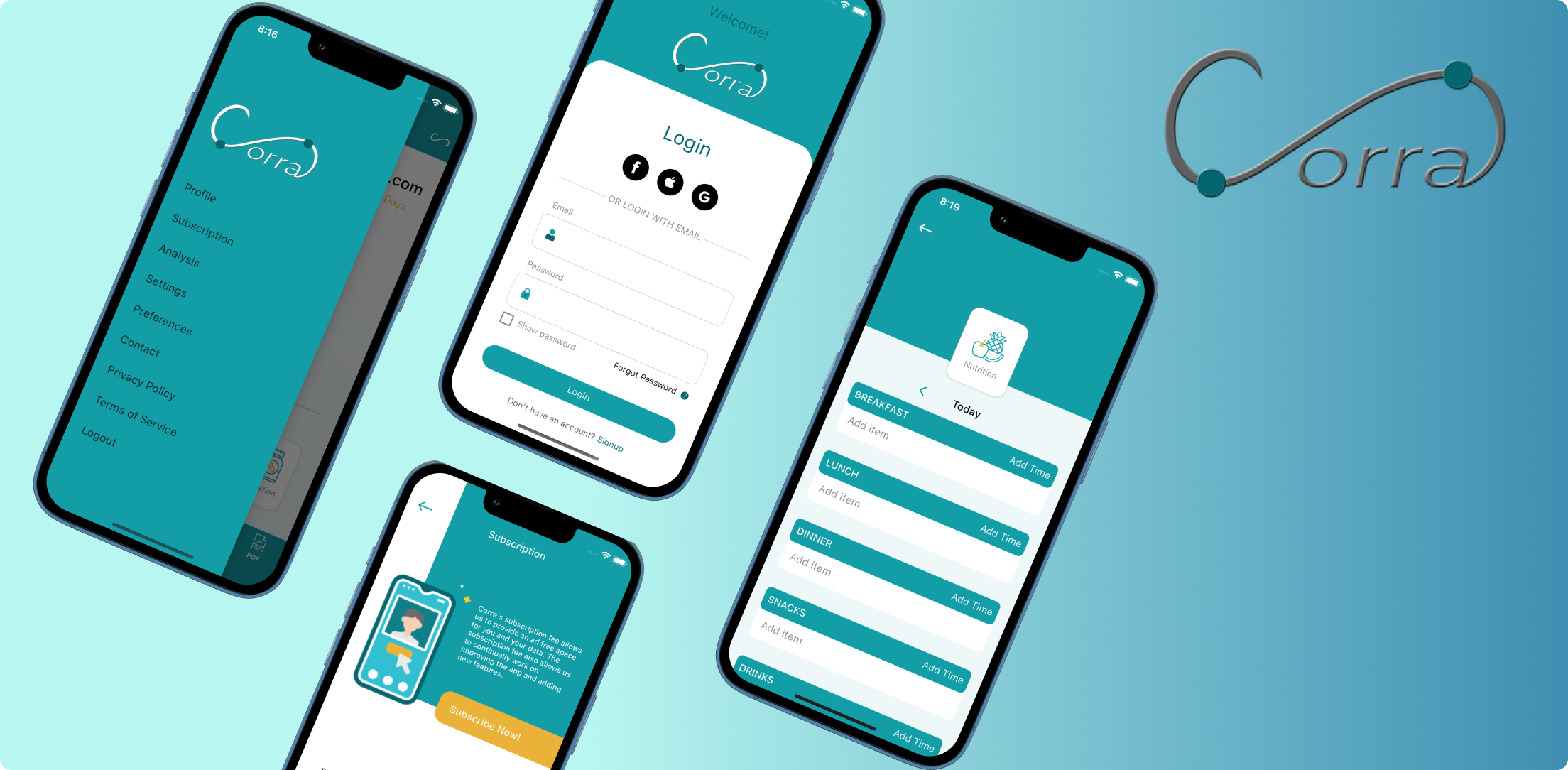 Corra - Flutter Solution for Personal Health app
Healthcare
Corra offers a completely customizable range of logs that allows users to track and monitor various aspects of their health. We delivered them a Flutter solution with a robust mobile experience within 3 months.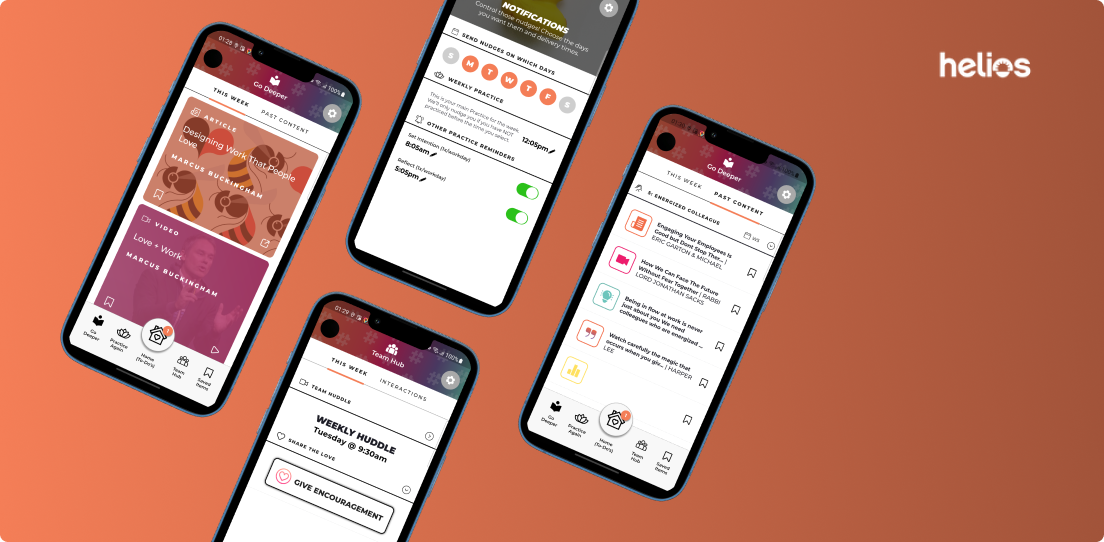 #lovework - Flutter Solution for Team Building app
Team Building
LoveWork approached and tasked us to replatform their product in a cost-effective way for their team building application. We suggested Flutter and delivered a solution for both mobile and web platforms.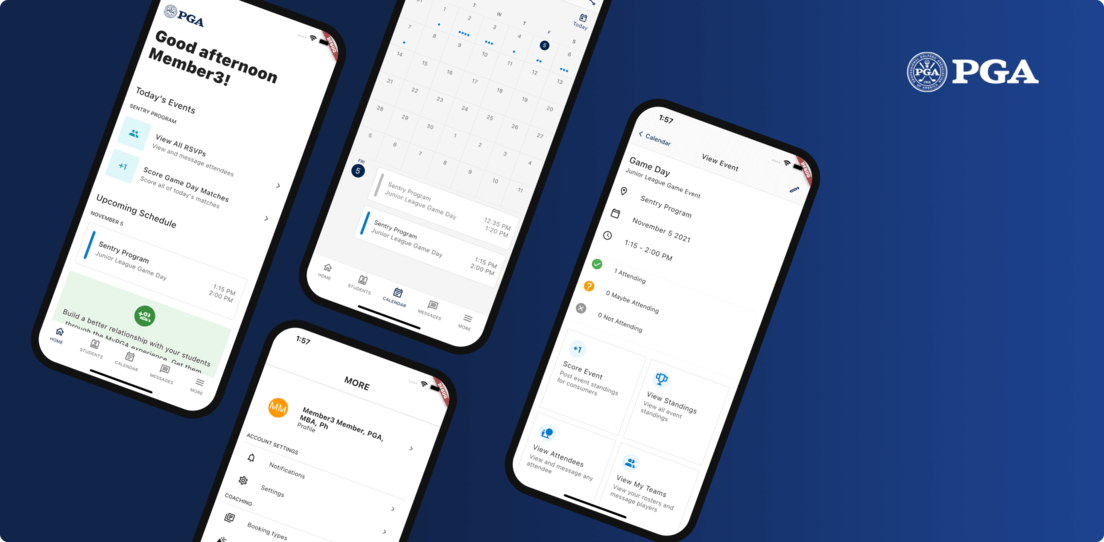 PGA Coach - Flutter Solution for Sport app
Sport
PGA had plans to launch an app which helpes certified PGA coaches with all aspects of booking, schedule management, and student communications. We delivered a Flutter solution with a robust mobile experience and within 5 weeks of launch, they had over 15K downloads on iOS.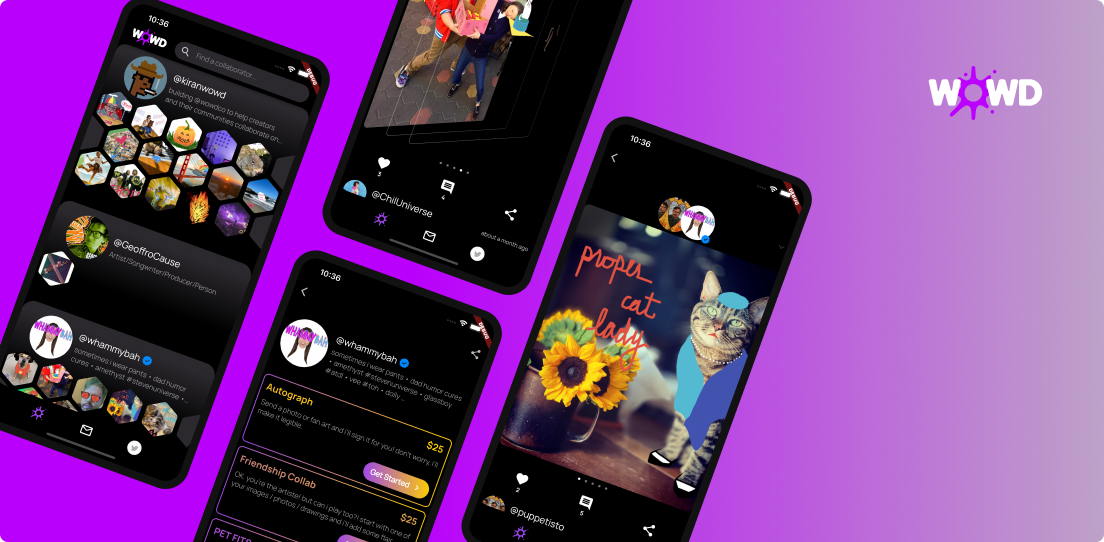 Wowd - Flutter Solution for Multimedia app
Multimedia
The Wowd flagship app lets a fan choose their content, whether thats an image or video and approach their favourite artist on the platform for further collaboration. We built them a Flutter solution within 2 months.
Give you the best possible chance for success.
We combine over 10 years of technical expertise along with a transparent, highly visible and startup, SME friendly process to help you achieve your goals without worrying about the finer details.
At the end of the day, we only succeed when you do 🙂
Our apps are built to disrupt any industry
Mobile Applications
Extend your company's reach and gain a new pool of dedicated customers with expertly designed and crafted custom-built iOS and Android mobile apps that showcase your vision. Our team of professionals will engineer a mobile solution that incorporates your unique needs at truly affordable rates.
Mobile app solutions from a trusted team of software developers for:
Flutter Multi-Platform Apps
iOS/iPadOS (iPad & iPhone)
Google Android
Web App Development
Web app development services designed, built and delivered by our trusted group of developers, engineered to provide your customers robust, easy-to-use web solutions. trust with the engineering of impactful, efficient, and easy-to-use corporate and customer-facing web apps, web portals, XaaS products, and more.
Having your own custom developed web app can help your business grow exponentially, extend your web presence, expand customer relationships and improve conversions. From scratch adaptive web applications efficiently crafted to empower your clients and customers with state-of-the-art technologies using Laravel, MongoDB, Angular, React, Node.js, Adonis, Flutter and Angular.
Responsive web application development for popular platforms including:
Company and customer-facing web apps
Web portals
XaaS
Microservices
PWA
Emerging Technologies
OakTree Apps specializes and excels at advanced, cutting-edge technology development. As technology experts, we are adept at building full-scale, digital technology solutions for a myriad of emerging technological trends. We take our clients through the entire process from brain-storming projects to delivering finished, polished products.
Our developers and designers keep abreast of all the latest advancements and trends in emerging technology markets that make us a trustworthy partner for innovation-intensive projects. We excel at bringing our clients fully realized app solutions in the ever-advancing, emerging technology competitive market.
Emerging technology services from an award-winning agency that include:
IOT
Blockchain/Crypto
AR/VR
AI/Machine Learning
Wearables
Open Source
UI/UX Solutions
Our user interface and user experience designers expertly help take you through the process of brainstorming, designing, prototyping, and designing/developing your web or app software. Whether your company requires a new solution or is just looking for an upgrade to an established web product, OakTree Apps ensures that your project objectives are met. We use industry leading tools and tactics, utilizing an unparalleled expertise in UI and UX services for your project's required needs.
Get intuitive user interface (UI) design services, (UX) design services, and graphic design solutions built from scratch or integrated into existing products. OakTree Apps is a trusted and experienced digital services provider that delivers to customers state-of-the-art, engaging, and aesthetic UI/UX applications.
Our expert designers create rich, disruptive web application interfaces.
Brainstorming
Prototyping
Designing
Improving
Validation
We have expertise on
Mobile and Web App Development Solutions
Web App Development Solutions
• React Native & Angular
Javascript rendered apps for Android and iOS, web, mobile web, native mobile and native desktop
• NodeJS & VueJS
Node.js and VueJS offer JavaScript solutions built using Chrome's V8 JavaScript engine
• Laravel
Full web application framework utilizing a robust PHP framework
• MongoDB
An always on, cloud-hosted service on AWS, Azure and Google Cloud
App Development
• Flutter
Google's UI toolkit for mobile, web, desktop and embedded devices
• Java
Class-based, object-oriented programming language for eloquent, independent general-purpose solutions
• Swift
Concise, expressive programming language for iOS, macOS, iPadOS, tvOS, and watchOS
• Kotlin
A multiplatform mobile, server-side programming language
Marketing & Strategy
• User Engagement KPIs
Key performance indicators that measure user performance over time for targeted objectives
• Targeted Notifications
Send tailored notifications to users with targeted messaging
• Smart Banners
Drive users to an app or website for increasing conversions
• ASO
App Store Optimization for increasing installs and conversions
Product Design
• Balasmiq
Rapid prototyping with this quick wireframing toolset
• Adobe XD
Create fast UI/UX prototypes using Adobe's XD software
• Invision
A realtime collaboration toolset for building world-class digital disruptive products
• Zeplin & Figma
Design, collaborate and publish UI/UX prototypes for the world to see
Ready to get started?
Transform your Ideas into Stellar Apps with our Expert Flutter App Development Services
Schedule a Consultation!
Already have a mobile or web app?
Whether your existing app is outdated and in need of updating or is ready to be ported to one of the ever-growing numbers of emerging technology platforms, OakTree Apps can help your business modernize, update or create a new mobile web or app solution. Contact us and speak to one of our talented developers.