our blockchain development services
See our portfolio of blockchain projects
Tokenization Platform for Real Estate
Real Estate
Our team delivered the client a feature-loaded tokenization platform for real estate assets. This solution unlocked new investment opportunities and enhanced liquidity in the real estate market. Within a year of launch, the platform facilitated the tokenization of 15 properties, resulting in $5 million in investment capital raised.
DEX (Decentralized Exchange) Development
Cryptocurrency Trading
Our team delivered the client a cutting-edge decentralized exchange platform on time. Leveraging blockchain technology, the solution empowered users to trade cryptocurrencies securely and directly from their wallets. Within three months of launch, the DEX processed over 10,000 trades, with a total trading volume exceeding $1 million.
NFT Marketplace Development
Digital Art and Collectibles
Leveraging blockchain technology, the platform provided artists and creators with a secure and decentralized environment to showcase their unique creations as non-fungible tokens. Within nine months of launch, our NFT marketplace hosted over 20,000 registered users, facilitating transactions totaling $1.8 million.
NFT Ticketing Marketplace Development
Event Ticketing
The platform leveraged blockchain technology to offer event organizers and attendees a secure, transparent, and counterfeit-proof ticketing solution. Within the first three months, this platform facilitated the sale of over 50,000 NFT tickets, enabling event organizers to generate $2 million in revenue.
Great experience
These guys know their stuff very well. We are highly impressed with the service of Oaktree Apps. They have kept us updated with every single detail throughout the development process and explained every single detail. Moreover the end result has really delivered what we looked for.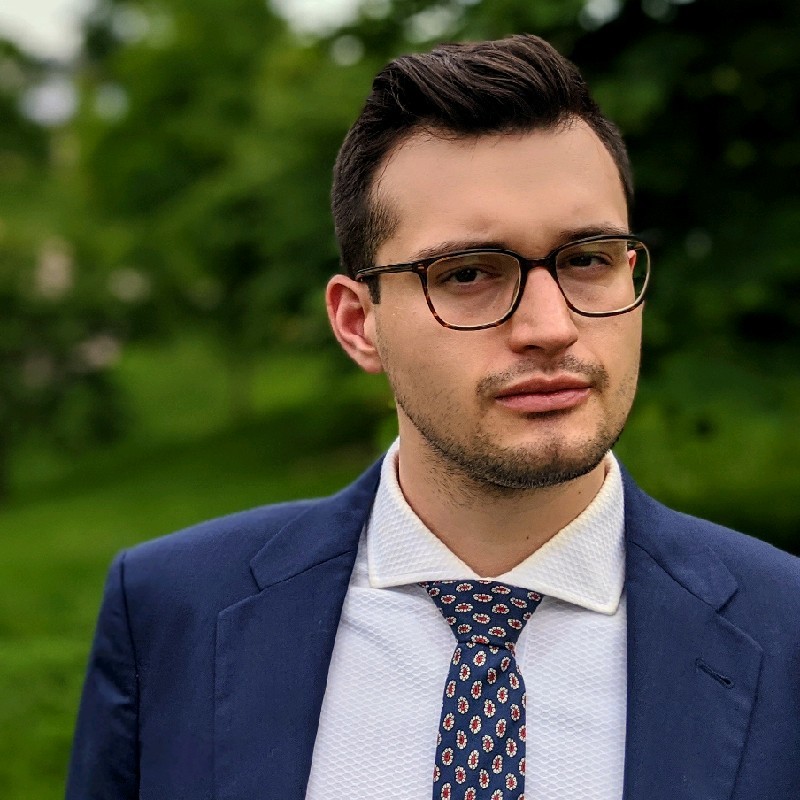 Andrew Keady
COO, Wellbility
Great experience
Oaktree Apps helped us solve the problem of reaching a wider audience at a very limited price. They helped us develop a blockchain app which solved most of our problems. Impressed with the service we decided to upgrade the same app with them only.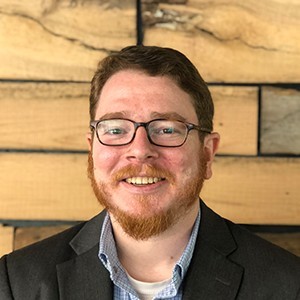 Jefferson Stovall
VP, Beekeeper Group
More Reviews
OakTree Apps' Blockchain Software Development Services
Blockchain tech consulting
With our Blockchain consulting services we will help you navigate the potential and limitations of your plan. Our experts will guide you to make your Blockchain technology-oriented business plan well-researched, realistic, and be successful. DApps development
Oaktree Apps takes pride in its ability to deliver high-end enterprise-grade DApps that can fit all client-specific requirements. From ideation to creation, Oaktree Apps ensures the development of flawless DApps which offer seamless user experience.

NFT Marketplace Development
Build your own custom NFT marketplace for trading, bidding, and even selling digital assets backed by the experience of Oaktree Apps.

Blockchain Supply Chain Development
Minimize communication gaps and data-transfers issues with robust Blockchain supply chain solutions designed and developed by talented Blockchain developers of Oaktree apps.
Custom Blockchain App Development
Having expertise in several Blockchain platforms like Ethereum, Harmony, Polygon, and Optimism, we deliver leading-edge custom Blockchain apps for both startups and enterprises.
Smart Contracts Development
We offer the development and deployment of self-executing smart contracts for both the public and private Blockchain networks. We can help you in smart contracts development for crowdfunding, Blockchain supply chain solutions, dApps, and NFT projects as well.

Decentralized Exchange (DEX)
Backed by a rich experience, we deliver exchange platforms that are designed with security measures like two-factor authentication and encrypted data storage. Apart from security we also help you integrate a variety of advanced features like liquidity pools, faster transaction processing, and a robust user interface for a better trading experience.

Crypto Wallet Development
We build feature-loaded advanced Blockchain wallets that support multiple digital assets and currencies for both mobile and web platforms.

Tokenization
Tokenize any asset of your choice with help from a highly experienced and talented team of skillful developers at Oaktree Apps.
Submit a Proposal
Expertise Over Various Blockchain Platforms
Ethereum
Ethereum is the decentralized public platform which runs DApps.
Hyperledger
Hyperledger is an open-source Blockchain platform that allows to build enterprise standard Blockchain software.
Multichain
Multichain allows organizations to develop and launch Blockchain software with high speed.
Contact Us
Oaktree Apps As Your Go-To Blockchain Software Development Company

Experience
Oaktree Apps has years of experience in developing DApps, NFT marketplaces, Smart Contracts, Custom Blockchain apps, and many more. With this highly diversified experience, we always deliver top-notch solutions that fit your business requirements accurately. Technologies
At Oaktree Apps we have a team of developers who have mastered the leading-edge technologies in the Blockchain Software development category. Having mastered the technologies developing highly functional custom Blockchain software is not that challenging for us.

Security
Oaktree Apps believes that security is a fundamental part to make a Blockchain project successful. That's why we go above and beyond to ensure that the software is equipped with the latest security and reliability features like two-factor authentication, encrypted data storage, and more.

Support
At Oaktree Apps you can not only find a quality development service but also get a top-tier support and maintenance partner for your Blockchain software.
Get a Quote
Business Benefits of Blockchain
Data Security
Once information is recorded on the blockchain, it becomes virtually impossible to alter or manipulate, providing a robust and reliable data storage solution.
Trust through Transparency
Every transaction and data entry is visible to all network participants, which promotes accountability and reduces the risk of fraud or unauthorized activities.
Streamlined Processes
Blockchain automates workflows, removes intermediaries, and enables self-executing agreements through smart contracts. This reduces manual intervention and improves overall efficiency.
Enhanced Security
Blockchain provides robust security using cryptographic algorithms and decentralized networks, reducing the risk of data breaches and unauthorized access.
Cost Savings
By eliminating the need for intermediaries and automating processes, companies can reduce transaction fees, paperwork, and administrative expenses, resulting in cost benefits.
Innovative Opportunities
Unlocks new opportunities by enabling decentralized applications, tokenization, and peer-to-peer transactions.
Get a Quote
Unleash the Power of Blockchain for Your Business Growth!
Experience the game-changing potential of blockchain technology tailored specifically to your business needs.
Explore Custom Blockchain Solutions
Blockchain Software Development Process of Oaktree Apps
requirement analysis
At the beginning of the Blockchain project, we spend around 1 to 2 weeks in detailed discussions with our client to identify the vision, end goal, and feature specifications. The outcome information is then distilled in a document which we call a "specification document". This specification document serves as a roadmap for the Blockchain software development and also ensures everyone is on the same page.
test and launch
OakTree Apps works on a 2 week sprint basis, and at the end of every 2 weeks we provide the client with the agreed upon deliverables. QA testing is also included in this 2 week sprint. We carry on this practice until the specification document is complete and only then we launch the Blockchain product.
design & development
Once the client reviews and approves the specification document, we move onto the very next phase of the Blockchain Software development process. If the client has provided us with mockups, we will directly begin the development phase, but if not we will start by building detailed design mockups that are integrated with client feedback. After the design is ready and finalized, we will proceed to the development phase.
support and maintenance
OakTree Apps also offers a 2-hour launch window support. The post-deployment maintenance for your Blockchain Software will be contingent on the contractual agreement.
Submit a Proposal
A Complete Team of Blockchain Development Experts
Project Manager
Our experienced project manager brings extensive Blockchain development expertise, ensuring seamless execution of projects with exceptional leadership and a keen eye for detail.
Developers
Oaktree Apps takes pride in its ability to deliver high-end enterprise-grade DApps that can fit all client-specific requirements. From ideation to creation, Oaktree Apps ensures the development of flawless DApps which offer seamless user experience.
Business Consultants
Top standard business consultants to strategize and identify the focus factors among competitors with expertise across several industries.
QA Experts
A Quality Assurance team of experts with years of experience to verify the quality of the developed Blockchain solutions against several parameters.
Let's Work Together
FAQs
Yes, Oaktree Apps do work on the Tron Blockchain platform along with Ethereum, Stellar, EOS, Corda, and Hyperledger.
Blockchain technology comes with some of the most innovative features like- decentralization, distributed ledger, immutability, cryptographic security, and smart contracts.
A Blockchain app can cost anywhere from $20,000 to $200,000. The cost can vary depending on factors like the features, category of the DApp, type of Blockchain, development team size, and development process duration.