Crypto Wallet Development Services We Offer
Crypto Wallet Consultation Service
Are you in need of experts' guidance for your Crypto Wallet Development? Then our Crypto Wallet consultation service will help. We have highly experienced Blockchain developers who can help you with valuable knowledge and suggestions to create a top-quality Crypto Wallet.
Web3 Wallet Development
Develop a feature-rich Web3 wallet with industry-leading experts at OakTree Apps to let your end-users avail benefits like buying and selling of NFTs, handling tokens available on Ethereum, Solana, and more networks, and even accessing the DeFi apps.
DeFi Wallet Development
OakTree Apps, is one of the best crypto wallet development service providers, assess all your requirements and only then starts developing your DeFi Wallet. During the development process we make sure the solution we are developing has all the functionalities to increase your chances of success.
White Label Wallet Development
Offer your audience the flexibility of earning, transferring, and even tracking the digital currencies with a white label Crypto Wallet. Having a team of highly experienced Blockchain developers on hand we build robust, scalable and secured white label Crypto Wallets with world-class features.
Multi-Currency Wallet Development
Launch your own multi-currency Crypto Wallet that allows the users to transact and store several types of virtual currencies.
Bitcoin Wallet Development
Capitalize on the opportunity of the on-going Bitcoin Wallet trend with a team of industry-leading Crypto Wallet developers at OakTree Apps. We build advanced Bitcoin Wallets with latest features to optimize the security and support a large group of assets.

Coin-Specific Wallet Development
Are you planning to develop a Coin-Specific Crypto Wallet? Look no further than OakTree Apps. With a team of highly qualified developers we can build you your own scalable, secured and feature-rich Coin-Specific Wallet.

Crypto Wallet Support & Maintenance
To help you in keeping your Crypto Wallet running smoothly OakTree Apps offers a comprehensive suite of support and maintenance services. We help you in everything from bug support, technical support to overall performance optimization.
See Our Portfolio of Crypto Development Projects
WEB3 Wallet Development
Decentralized Web Access
Our team pioneered the development of a cutting-edge WEB3 wallet, enabling users to seamlessly access decentralized applications (dApps) and interact with the blockchain. Our solution provides a secure and user-friendly interface, private key management, and integration with popular WEB3 platforms. The client's WEB3 wallet has gained significant recognition, empowering users to explore the decentralized web.
DeFi Wallet Development
Decentralized Finance
We crafted a feature-rich DeFi wallet that allows users to manage their decentralized finance assets securely. Our solution supports various DeFi protocols, offers seamless token swapping, and provides detailed portfolio analytics. Since the launch of the DeFi wallet, our client has witnessed increased user engagement, a surge in liquidity, and positive feedback from the DeFi community.
Bitcoin Wallet Development
Secure Storage and Transactions
Since the launch of our client's Bitcoin wallet, users have experienced enhanced security, easy management of their Bitcoin holdings, and seamless transactions. Our client has established a strong reputation as a trusted Bitcoin wallet provider, attracting a growing user base and gaining recognition within the Bitcoin community.
Multi-Currency Wallet Development
Seamless Management of Digital Assets
We delivered a solution to our client that supports a wide range of cryptocurrencies, including Bitcoin, Ethereum, Litecoin, and more. Users can securely store, send, and receive multiple cryptocurrencies through the intuitive interface. Since the launch, our clients have witnessed a remarkable increase of over 30% in the average daily transaction volume.
Accelerate Your Crypto Wallet Development with Expert Guidance!
The OakTree App team is here to assist you in designing and building top-notch crypto wallet products.
Talk to Crypto Experts
Types of Cryptocurrency Wallets We Develop
Mobile Wallets
We build top-notch Crypto Wallets for both iOS and Android smartphones.
Web Wallets
Our team of highly skilled developers can build world-class web Crypto Wallets where the users can sign in to avail the services.
Desktop Wallets
Looking to develop a desktop Crypto Wallet? Here we are offering leading desktop Crypto Wallets integrated with trending features.
Features OakTree Apps Integrates into Your Crypto Wallet Solutions

Multi-Factor Authentication
Enhance the security of your Crypto Wallet with our premium multi-factor authentication feature. Considering your requirements we integrate this feature into your Crypto Wallet solution.

Over the Counter Trading
Our Crypto Wallets allows the end-user to enjoy the over the counter trading experience. Two parties can easily engage in an asset trading session with the in-app trading feature.
Transaction History
This feature helps the users keep track of his transactions in a well organized manner.

Live Conversion Rates
Integrating this feature will help the end-users stay updated regarding the conversion rates of cryptos. The rates will be updated with each single change among the conversion rates.

Wallet Backup
To keep your users safe and ready for unfortunate situations like getting hacked, or phishing attacks we integrate the best security standards in your Crypto Wallets. Moreover, to help your users retrieve their data safely we integrate Wallet Backup feature.

QR Scanner
This feature eliminates the Crypto Wallet address copying and sharing step. Integrating the QR code scanning feature will help your users transfer instantly and quite easily. Multi-Crypto Compatible
With the right expertise onboard we can build multi-crypto compatible wallets. For example Bitcoin, Ethereum, Litecoin and more can be supported in our Crypto Wallets with this feature.

KYC Verification
To maintain the security it is essential to verify the users with a proper KYC verification feature. We integrate geography-oriented KYC verification in our Crypto Wallets to ensure the security of the wallet.

Credit Cards For Transaction
With this feature users can avail the flexibility of buying virtual assets using their credit cards.
Get a Quote
Reasons To Invest In Decentralized Crypto Wallet

Ever Running

Fortified from hacks

Immune to cross-border regulations

High security and encryption

Easy transfer and low fees

Ease of use
Crypto Wallet Development Process: Proven Methodology We Follow
requirement analysis
Before developing it is better to understand what are the requirements and goals related to the Crypto Wallet. So we spend 1 to 2 weeks for detailed discussions with our clients. These discussions are to understand the requirements, business goals and plans, and also the feature specifications. Once we have the mentioned details we record them in a document we call "specification document". This specification document serves as a roadmap for us to develop your Crypto Wallet and also ensures that everyone of us is on the same page.
test and launch
OakTree Apps works on a 2-week sprint mode, and after every 2 weeks, we provide the client with all the deliverables we agreed upon. We also perform the QA tests during this 2-week sprint. We follow this practice till the entire specification document is complete. As soon as the specification document is finished we launch your app Crypto Wallet.
design & development
As soon as the specification document is verified by the client, we proceed to the next step of the Crypto Wallet development. If the client provides us with mockups, we will start the development phase immediately, but if we do not get mockups from the client we create the mockups ourselves and input the client feedback in them. Once the design gets confirmation from the client we proceed with the development phase.
support and maintenance
OakTree Apps also offer a 2-hour launch window support. However, the post-launch maintenance services for your Crypto Wallet will be offered based on the contracts we sign.
Schedule a Consultation
Why Choose Us As Your Crypto Wallet Development Company?

Customized Solutions
We create Crypto Wallet solutions once we have assessed your requirements and business goals. This helps us develop your Crypto Wallet customized as per your requirements which can help you achieve your business goals.

Secure & Reliable
Crypto Wallets are among the prime targets of cyber criminals, so security threat is very common for these wallets. OakTree Apps enhances the security by developing a secure code for your Crypto Wallet development.

Quality Experience
OakTree Apps has teams filled with industry-leading experts in the Crypto Wallet development domain. These experts have been involved in successful development of many virtual asset wallets for our global client base. We back you with the same experience in your Crypto Wallet development.

Dedicated Teams
OakTree Apps believe a dedicated team is crucial to develop a successful app. That's why we assign dedicated teams from the ideation stage to creating your Crypto Wallet.

Dedicated Support
It is very vital that you receive support that really helps. We will have you covered in everything from doubts, to performance optimization with our dedicated support and maintenance service.
Client Reviews for Our Crypto Wallet Development Services
Great experience
These guys know their stuff very well. We are highly impressed with the service of Oaktree Apps. They have kept us updated with every single detail throughout the development process and explained every single detail. Moreover the end result has really delivered what we looked for.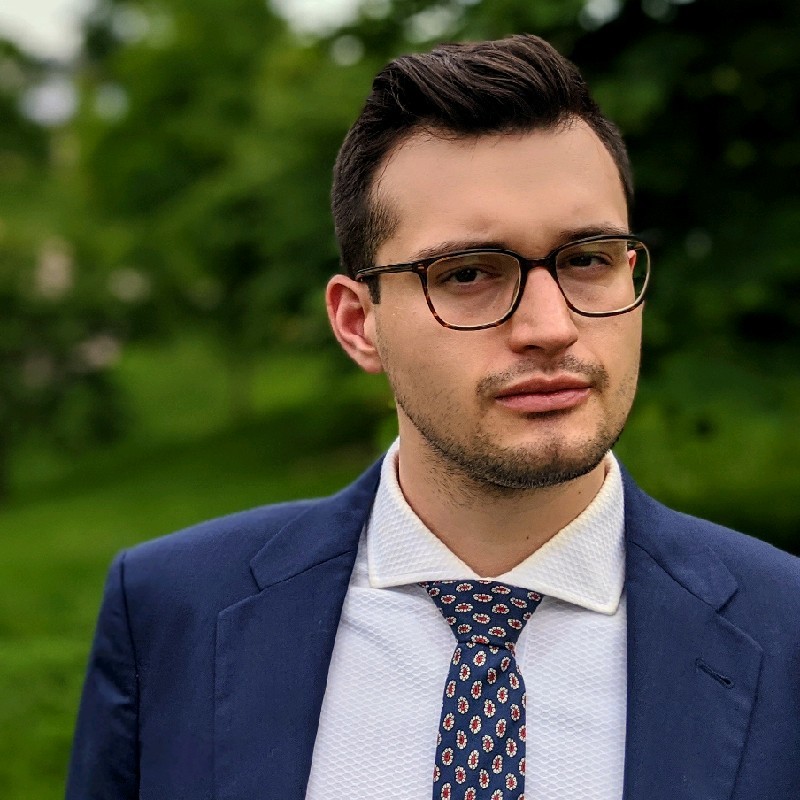 Andrew Keady
COO, Wellbility
Great experience
Oaktree Apps helped us solve the problem of reaching a wider audience at a very limited price. They helped us develop a flutter app with cross-platform functionality which solved most of our problems. Impressed with the service we decided to upgrade the same app with them only.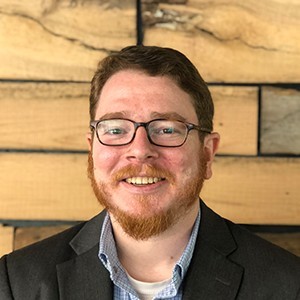 Jefferson Stovall
VP, Beekeeper Group
More Reviews
FAQs
Crypto Wallet is something you will not want to take risk with an inexperienced development partner. OakTree Apps backs your Crypto Wallet development with the right expertise and offers you a highly secured solution, round the clock support and increases your chances of success with industry-leading features.
A custom Crypto wallet with basic functionalities can take 3-6 months, with medium-complex functionalities 6-8 months, and with highly-complex functionalities it can take more than 9 months. The Crypto Wallet development process duration can vary based on factors like- features, type, development team size and many more.
A custom Crypto wallet with basic functionalities can cost $25,000-$60,000, with medium-complex functionalities $60,000-$100,000, and with highly-complex functionalities it can cost $100,000-$200,000. The Crypto Wallet development cost duration can vary based on factors like- features, type, technologies, development team size, development process duration and many more.