OakTree Apps' NFT Marketplace Development Services Include
White Label NFT Marketplace Development
Launch a fully functional NFT marketplace tailored to meet your specific needs and brand requirements. With our white-label solutions, you can launch a turnkey NFT marketplace quickly and start generating revenue immediately.
NFT Marketplace Design
Create eye-catching and user-friendly designs for your NFT marketplace. With our expertise in NFT marketplace development, you can be assured of a platform that not only looks good but also functions seamlessly.
NFT Smart Contract Development & Audit
Get robust, secure, and reliable NFT smart contracts developed and audited by our experienced blockchain developers, ensuring your platform is secure and error-free.

NFT Development
Whether you need to launch a new NFT marketplace or you want to upgrade an existing one, our NFT development services are here to help. Whether you want to launch collectibles, digital art, or gaming items, our team can help you create NFTs that are unique and engaging.

NFT Wallet Development
Create secure, user-friendly, and interoperable NFT wallets that support seamless NFT transactions, storage, and management.
Our NFT Marketplace Development Services
See our portfolio of NFT marketplace projects
NFT Marketplace Development
NFT & Digital Collectibles
Leveraging blockchain technology, the platform provided artists and creators with a secure and decentralized environment to showcase their unique creations as non-fungible tokens. Within nine months of launch, our NFT marketplace hosted over 20,000 registered users, facilitating transactions totaling $1.8 million.
NFT Smart Contract Development & Audit
NFT & Digital Collectibles
We offered a full-fledged NFT smart contract development and audit service to our client. Since implementing our smart contracts and conducting thorough audits, our clients have witnessed a significant increase in user confidence, resulting in a 40% surge in transactions and a rapidly expanding community of trusted NFT collectors.
NFT Wallet Development
NFT & Digital Collectibles
OakTree Apps delivered a custom-built NFT wallet that offers seamless integration with popular NFT marketplaces, allowing users to securely store, showcase, and trade their digital collectibles. Since the launch, a remarkable 50% increase in user adoption is witnessed, with millions of NFTs securely stored and traded through our platforms.
NFT Marketplace Design
Creating Engaging NFT Experiences
By combining user-centered design principles with the latest trends in NFT marketplaces, we have developed engaging interfaces that attract collectors, artists, and investors alike. Since implementing our NFT marketplace designs, the client has seen a 75% increase in user engagement, resulting in higher sales volumes.
Why Should You Invest in NFT Marketplace Development?

Revenue Generation
Generate significant revenue from transaction fees, NFT sales, and advertising. With a well-designed NFT marketplace, you can tap into the massive potential for revenue generation in the NFT space. Increased Accessibility and Liquidity
NFT marketplaces enable buying and selling NFTs easier and more accessible and at a much larger scale, improving liquidity and making it easier for investors to monetize their investments.

Increased exposure and visibility
A well-designed NFT marketplace will give your digital assets the exposure they deserve and make them easily accessible to a broader audience. This will help increase your brand's visibility and attract new customers.

Enhanced security and trust
NFT marketplaces are built with the latest security protocols, ensuring that your digital assets are safe from hackers and fraudsters building trust, and enabling brand loyalty.

Unique and Valuable Assets
NFTs represent unique and valuable digital assets that cannot be duplicated or replicated. This creates a new level of scarcity and value in the world of digital assets, making NFTs ideal for collectors, investors, and businesses alike.

Fast-Growing Market
The NFT market is growing rapidly, with new NFTs being created daily. With more and more artists, musicians, and creatives entering the market, the demand for NFTs is only going to increase, making it a lucrative investment opportunity.

Unique Business Opportunities
NFT marketplaces offer unique business opportunities for entrepreneurs and businesses. With the ability to create and sell unique and valuable digital assets, businesses can reach new audiences and create new revenue streams.
Cutting-Edge Features of Our NFT Marketplace
Sign-up
Robust Storefront
Advanced Search Bar
Filters
NFT Listings
Listing Status
Push Notifications
Create NFTs
Buy NFTs
Sell NFTs
In-App Wallet
Auction & Bidding
Explore NFTs
CRM Integration
Rate & Review
Workflow Of an NFT Marketplace Platform
Asset Creation
Artists or creators can create NFTs, which can take the form of digital art, collectibles, virtual real estate, and more.
Asset Listing
Once created, the NFTs are listed on the marketplace, where other users or potential buyers can view and buy them.
Asset Discovery
Users can browse the NFT marketplace platform or directly search using the advanced search bar and filters to discover the NFTs they are interested in buying.
Asset Purchase
Users have the option to purchase NFTs using cryptocurrency or any other form of digital payment.
Asset Transfer
Once the purchase is completed, the NFT gets transferred to the buyer's wallet.
Asset Management
Buyers can manage their NFTs by viewing, selling, or transferring them to other users.
Unique Business Opportunities
NFT marketplaces offer unique business opportunities for entrepreneurs and businesses. With the ability to create and sell unique and valuable digital assets, businesses can reach new audiences and create new revenue streams.
NFT Marketplace Use Cases

Art and Collectibles
NFT Marketplace offers a platform for artists to sell their digital art and unique collectibles with verified authenticity and origin.

Music and Entertainment
Musicians, and content creators can leverage NFT marketplaces to release music tracks and concert tickets providing fans with personalized offerings.

Gaming
NFT marketplace provides a platform to gamers which help them elevate their gameplay and trade digital treasures with ease.

Intellectual Property Licensing
NFT marketplace allows content creators and IP owners to license their digital creations, while maintaining full control over their intellectual property.

Real Estate
NFT marketplaces facilitate the buying and selling of virtual land and properties, allowing users to own and develop digital assets within immersive virtual environments.

Virtual Avatars
Users can create, customize, and trade unique digital identities and avatars through NFT marketplaces, enabling virtual self-expression.
Our Approach in NFT Marketplace Development
Discovery & Analysis
Our team will work with you to understand your business goals, analyze your target audience, market trends, and competition to create a customized development strategy that fits your needs.
Development
Once the design is approved, our development team will start working on the NFT marketplace platform. This includes the implementation of features, smart contract development, and integration with other platforms.
Deployment & Launch
Once the development process is complete, we will deploy your NFT marketplace platform to your preferred hosting environment. Our team will also assist you with the launch of your platform and help you promote it to your target audience.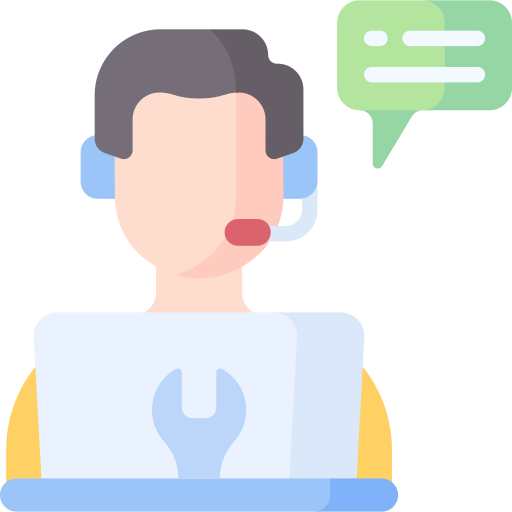 Design
Our experienced designers will create an intuitive and visually appealing design for your NFT marketplace. This design will be presented to you for feedback and approval.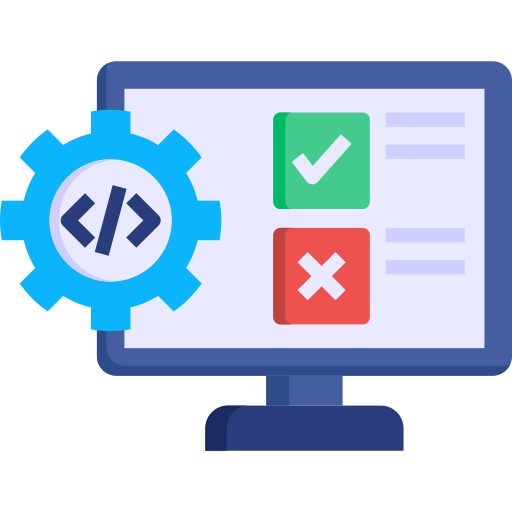 Testing & Quality Assurance
We take security seriously and thoroughly test and audit your smart contracts to minimize the risk of malicious attacks.
Maintenance & Support
OakTree Apps provides ongoing maintenance and support services to ensure that your NFT marketplace platform is always up-to-date and functioning optimally.
Get A Quote
Why Choose Oaktree Apps as Your NFT Marketplace Development Company?

Customizable Solutions
We understand that every business is different and requires tailored solutions to succeed. We work closely with you to understand your vision and create a customized platform for your needs.

Unmatched User Experience
Our intuitive, user-friendly platforms are easy to navigate and provide your users with a seamless buying and selling experience.

High-Performance Platforms
With our NFT marketplaces, you can expect lightning-fast load times, seamless transactions, and a platform that can handle high traffic and activity levels.

Security and Reliability
Built on the most secure blockchain platforms, our marketplaces are designed to ensure the safety of your users' transactions. Our platforms are regularly audited and updated to ensure the highest level of security and reliability.

Experience and Expertise
Our team has extensive experience developing NFT marketplaces and understands the intricacies involved in this process. We have the expertise to build a robust platform that caters to your unique needs and requirements.

User-Friendly Platform
Our NFT marketplace platform is designed with the end user in mind. It is user-friendly and easy to navigate, making it a seamless experience for your users.

Scalability & Flexibility
OakTree Apps develops NFT marketplace platforms with scalability and flexibility in mind. This ensures that your platform can accommodate future growth and changes in the NFT ecosystem.

Maintenance & Support
Our development team provides ongoing maintenance and support to ensure that your NFT marketplace is always up-to-date and optimally functioning.
Client Testimonials: Hear About Our NFT Marketplace Development Services
Great experience
These guys know their stuff very well. We are highly impressed with the service of Oaktree Apps. They have kept us updated with every single detail throughout the development process and explained every single detail. Moreover the end result has really delivered what we looked for.
Andrew Keady
COO, Wellbility
Great experience
Oaktree Apps helped us solve the problem of reaching a wider audience at a very limited price. They helped us develop an NFT marketplace app which solved most of our problems. Impressed with the service we decided to upgrade the same app with them only.
Jefferson Stovall
VP, Beekeeper Group
More Reviews
FAQs
An NFT marketplace provides a centralized and secure platform for buying, selling, and trading NFTs, connecting buyers and sellers worldwide.
The NFT marketplace is important as it enables businesses to enter the growing market of NFTs. As NFTs offer a unique form of digital ownership, they can generate significant revenue for the marketplace owners via transaction costs, commission, and other revenue streams available in the marketplace.
Our OakTree team is well-versed in the latest blockchain technologies for NFT marketplace development, including Ethereum, and Binance Smart Chain. Regardless of the platform we choose, our goal is always to provide a high-quality NFT marketplace solution that meets the client's specific needs and business goals.
The development cost of an NFT marketplace depends on the factors like features, the blockchain platform it will be based on, the complexity of the solution, development team size, and longevity of the development. Get a personalized quote from the experts of OakTree Apps by just sharing your requirements.
NFT marketplace development duration varies depending on the complexity of the platform, the number of features, customization scope, etc. Generally, the development process for an NFT marketplace can take anywhere from 4 to 6 months. OakTree Apps follows an agile development methodology that enables us to deliver top-notch NFT marketplace platforms faster than the industry average while maintaining the highest security and user experience standards.