Our NFT Ticketing Marketplace Development Services
See our portfolio of NFT marketplace projects
NFT Ticketing Marketplace for a Tourist Spot
Tourism
Our clients were looking to revamp the overall experience for their attraction spot. So we collaborated with them to build a feature-rich NFT ticketing marketplace. Since the launch of the NFT ticketing marketplace, our client witnessed a remarkable 40% increase in ticket sales, enhanced visitor engagement, and positive feedback from tourists and industry stakeholders.
NFT Ticketing Marketplace for Event Organizing Agency
Event Management
Our team undertook the exciting challenge of developing an NFT ticketing marketplace specifically designed for art and cultural shows. By tokenizing event tickets as NFTs, we ensured authenticity, scarcity, and enhanced collectibility. The client has observed a 50% increase in pre-sales and a notable boost in engagement from both local and international art enthusiasts.
NFT Ticketing Marketplace for E-Learning Certifications
Education
Our team developed an NFT ticketing marketplace specifically designed for e-learning certifications. Powered by blockchain technology, we revolutionized the certification process by creating verifiable and immutable NFT-based certificates. An astonishing surge of 50% is witnessed in certification enrollments.
NFT Ticketing Marketplace for NGO
Fundraisers and Charity Events
In a groundbreaking endeavor, we embarked on developing an avant-garde NFT ticketing marketplace tailored exclusively for fundraisers and charity events. The solution harnessed the power of blockchain technology to transform the landscape of philanthropic ticketing. By tokenizing event tickets as unique NFTs, we infused transparency, exclusivity, and verifiable authenticity into the ticketing experience.
Great experience
These guys know their stuff very well. We are highly impressed with the service of Oaktree Apps. They have kept us updated with every single detail throughout the development process and explained every single detail. Moreover the end result has really delivered what we looked for.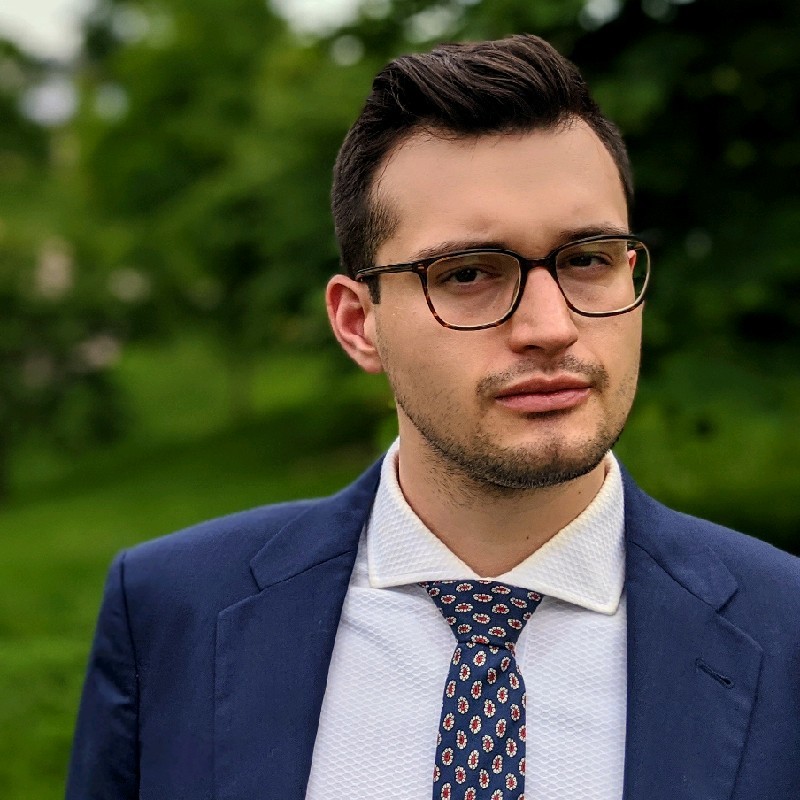 Andrew Keady
COO, Wellbility
Great experience
Oaktree Apps helped us solve the problem of reaching a wider audience at a very limited price. They helped us develop a flutter app with cross-platform functionality which solved most of our problems. Impressed with the service we decided to upgrade the same app with them only.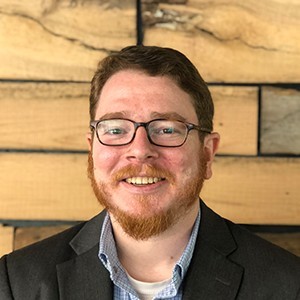 Jefferson Stovall
VP, Beekeeper Group
More Reviews
Overview Of An NFT Ticketing Marketplace Functioning
Event creation
Event organizers can create and manage events on the platform, setting the number of available tickets and prices.
Ticket minting
The platform mints NFT tickets for each event and stores them on the blockchain. Event planners or ticket distributors can choose the blockchain network they want to use for creating their NFT-based tickets. The event details and sale price must be specified before the tickets are minted as NFTs.
NFT Ticket Listing
Once the tickets are converted into NFTs, they are stored on the distributed ledger of the chosen blockchain network and listed on the NFT ticketing marketplace.
Auctioning
Many NFT ticketing marketplaces offer public auctions, where you can bid against other fans for your chance to own a coveted ticket.
Transferring Ownership
Once a buyer purchases an NFT ticket by bidding the highest amount in the auction, the ownership of that specific NFT will be transferred to him.
Reselling
NFT ticket owners can resell their tickets by listing them on the NFT ticketing marketplace. The original owner also earns royalty points every time the NFT ticket is resold.
Payment processing
The platform handles ticket purchases, including conversions from cryptocurrency to fiat currency, allowing event organizers to receive payment for their tickets quickly and easily.
Ticket sales
The platform provides a marketplace for NFT tickets to be bought and sold through public auctions or fixed-price sales.
Marketing and promotion
A ticketing marketplace provides tools for event organizers to market and promotes their events, such as social media integration, email marketing, and search engine optimization.
Data tracking
The marketplace tracks data such as ticket sales and buyer demographics, allowing event organizers to make informed decisions about their events.
Get a Quote
Key Features We Integrate Into Your NFT Ticketing Marketplace

Easy creation and management of NFT tickets
We provide an intuitive interface for event organizers and ticket distributors to create, manage, and sell NFT tickets.

User-friendly interface
We provide a user-friendly interface for buyers to search and purchase NFT tickets and for sellers to list and manage their NFT tickets.

Efficient Event Display
Our NFT ticketing marketplace is designed with an intuitive and organized event display, showcasing all events in a clear and easy-to-navigate sequence based on dates and timings.

Comprehensive Event Page
Our NFT ticketing marketplaces enable creating a comprehensive event page for each event that provides in-depth details, including genre, ticket price, date, location, and more relevant information to help users make informed decisions. Effortless Token Creation
Event organizers, performers, artists, and event managers can easily create NFT tickets with our integrated token listing feature. Simply input event and ticket information, and voila! Your NFT tickets are minted effortlessly.
In-App Wallet
Our NFT ticketing marketplace includes an integrated crypto wallet to store your NFT tickets, simplifying transactions and ensuring the security of your crypto exchanges.
Real-Time Notifications
Keep your users up-to-date with our push notification feature, ensuring they know all ongoing activities on the platform.

Analytics and reporting
Track critical metrics such as ticket sales and revenue, and receive real-time reports with our robust analytics and reporting tools.
Customizable branding and design
Our platform is customized to match your business's branding and design, making reaching your target audience easier.

E-commerce integration
Integrate with popular payment gateways for a seamless checkout experience.
Schedule a Consultation
Accelerate Your Crypto Wallet Development with Expert Guidance!
The OakTree App team is here to assist you in designing and building top-notch crypto wallet products.
Talk to Crypto Experts
Benefits Of an NFT Ticketing Marketplace Development

Secure and Reliable Ticket Management
Say goodbye to ticket fraud with NFT ticketing! With a unique digital signature, the possibility of duplicating tickets is eliminated, providing a more secure and reliable way to manage event tickets.

Cost Reduction
Say goodbye to the costs of printing and mailing physical tickets! Additionally, NFT ticketing eliminates the need for intermediaries, as well as fraud detection costs, making it a cost-effective solution and increasing revenue potential for event organizers, performers, and artists.

Increased Revenue Potential
With NFTs, the sky's the limit when it comes to revenue potential. From selling limited edition tickets to offering exclusive experiences, NFTs provide a range of opportunities to monetize your events. Additionally, with the elimination of ticket fraud, businesses can increase their revenue as they are no longer losing money to counterfeit tickets.

Streamlined Processes
An NFT ticketing marketplace automates the process of ticket issuance, transfer, and refund, making it easier and more efficient for organizers to manage.

Increased Liquidity
With the ability to transfer and resell NFT tickets, NFT ticketing creates a secondary market, increasing the liquidity of ticket sales and providing an additional revenue stream for event organizers. Staking Revenue
The creators of NFTs can earn royalties each time their NFTs are resold, providing a staking revenue stream and ensuring that creators make revenue from their NFTs even after the initial sale.
Amplified Fan Engagement
NFT ticketing offers fans a unique and engaging experience, including special perks and rewards for ticket holders, creating a more personal connection with event organizers and performers.

Increased Security
NFT ticketing ensures that each ticket is unique, tamper-proof, and traceable, reducing the risk of fraudulent activity, reducing the ability of scalpers to purchase and resell tickets at an inflated price, and providing a higher security level for event organizers and attendees.

Enhanced Scalability
With NFT ticketing, there's no need to worry about ticket availability or scalability. NFTs can be created and sold in unlimited quantities, making it easy to accommodate large events and crowds compared to traditional ticketing methods.
Greater Flexibility
Our NFT ticketing platform offers a wide range of customization options, including ticket design and distribution, dynamic pricing, limited edition offerings, and even exclusive experiences.

Future-Proof Solution
The use of blockchain technology and NFTs ensures that businesses are ahead of the curve and can adapt to future technological developments in the ticketing industry.
Schedule a Consultation
Primary Use Cases Of NFT Ticketing Marketplace
Movie Ticketing
Say goodbye to overpriced movie tickets and scams! With NFT-based movie tickets, event organizers can ensure the authenticity of tickets and prevent fraud.
Live Events
From music festivals to theater performances, NFT ticketing provides a secure and efficient solution for selling and managing tickets to live events.
Sports Events
Offer fans a more secure and efficient way to purchase tickets to their favorite sporting events while reducing the risk of ticket fraud.
Conferences & Workshops
Streamline ticketing and attendance tracking for conferences, workshops, and other professional gatherings with NFT ticketing.
Art & Cultural Shows
Provide a secure and reliable ticketing solution for art and cultural shows, including exhibitions, museum visits, and more.
Theme Parks and Attractions
Offer your guests secure and unique NFT tickets for their next adventure at your theme park or attraction.
Virtual Events
NFT ticketing can be used for virtual events such as online concerts, virtual conferences, webinars, and other virtual experiences, providing participants with a secure and reliable way to access events.
Fundraisers and Charity Events
NFT ticketing can be used for fundraisers, charity events, and other social events, providing attendees with a secure and easy way to purchase tickets while supporting a good cause.
Collectible Experiences
Whether it's a limited edition concert, a one-of-a-kind art exhibit, or a VIP event experience, NFT ticketing marketplaces offer a unique way for organizers to create collectible and exclusive experiences for their attendees.
Season Passes and Subscriptions
NFT ticketing can be used to manage season passes and subscriptions for events, such as sports teams or performance troupes, providing attendees with a secure and collectible way to manage their access to multiple events.
E-Learning Certifications
With the rise of online learning, NFT ticketing marketplaces can be used to offer NFT-based certificates for e-learning courses. This ensures the authenticity of the certificate holders and helps maintain the integrity of the education system.
Get a Quote
Our NFT Ticketing Marketplace Development Process
Requirements Gathering
The first step in our development process is understanding your specific needs and requirements. We'll take the time to listen to your ideas and vision, business goals, future plans, and feature specifications for the solution. This helps us to develop a tailored solution that meets their unique requirements.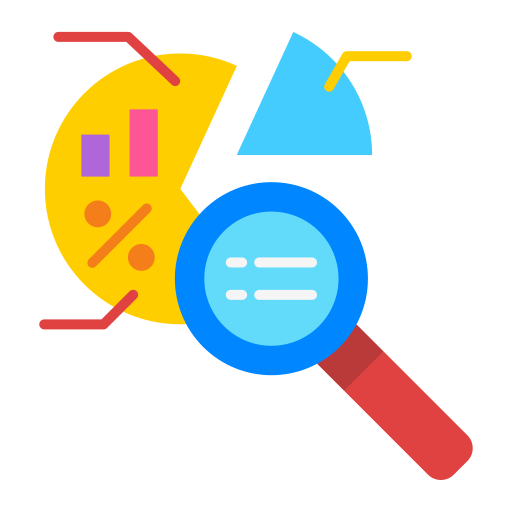 Design
We'll create a custom design and development plan for your NFT ticketing marketplace based on our research and analysis. If the client is providing us with mockups, we will directly begin the development phase; otherwise, we will design mockups and get approval from the client.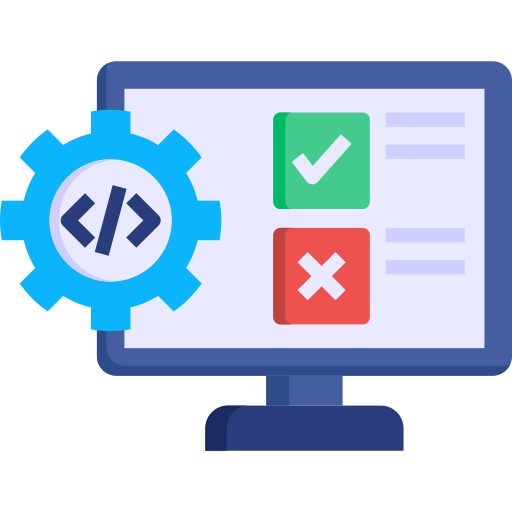 Testing and Quality Assurance
Once the development process is complete, our team will perform rigorous testing and quality assurance to ensure that your NFT ticketing marketplace is functioning optimally.
Maintenance and Support
Our team provides ongoing maintenance and support to ensure that the NFT ticketing marketplace remains up-to-date and secure based on the signed contracts.
Research and Analysis
Next, we'll conduct thorough research and analysis of your target audience and the current market trends to identify the best approach for your NFT ticketing marketplace.
Development
Our development team uses the latest technologies and tools to build a robust and secure NFT ticketing marketplace that meets our client's needs.
Deployment
Once the NFT ticketing marketplace has been tested and approved by our client, we deploy it to a secure hosting environment.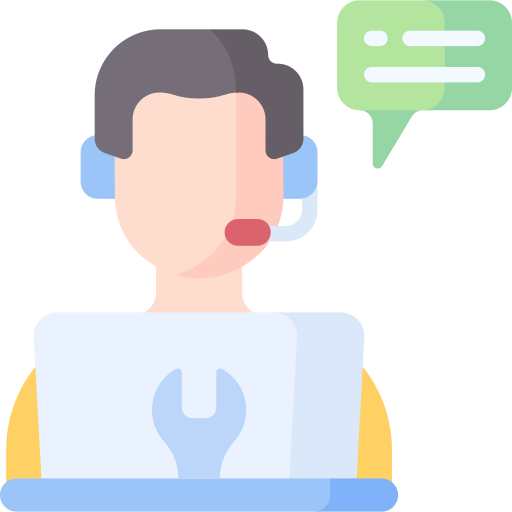 Schedule a Consultation
OakTree Apps- Trusted NFT Ticketing Marketplace Development Company
White-Label Solutions
Eliminate risks of copyright consequences with our white label solutions.

Customized Solutions
Customizable solutions tailored to meet specific business requirements.

Unmatched Experience
An experienced and dedicated development team with a proven track record of success in NFT ticketing marketplace development.

Dedicated Support
Strong technical support and maintenance services to ensure seamless operations.

Security
Follow strict security protocols and construct a robust and secure infrastructure for maximum security of NFT assets.

Scalable Solutions
As your business grows, so does your NFT ticketing marketplace. OakTree Apps ensures that our solutions are scalable, accommodating future growth and providing a seamless experience for your customers.

Seamless Integration
Seamlessly integrate your existing systems and workflows, resulting in a seamless and efficient user experience.

Cost-Effective
Affordable and transparent pricing models to meet all budgets. Our NFT ticketing marketplace solutions are designed to be cost-effective, providing you with a high-quality product that fits your budget.

Timely Delivery
We follow a transparent development process with regular updates and communication.
Schedule a Consultation
FAQs
NFT ticketing provides a secure and unique way to sell tickets, allowing for the creation of limited-edition experiences and events. It eliminates ticket fraud and scalping, resulting in a better customer experience. Additionally, an NFT ticketing marketplace can provide a new revenue stream and increase brand exposure through the ownership and trade of NFTs. Investing in an NFT ticketing marketplace can also differentiate your business from competitors and position you as a leader in the industry.
The technical requirements for running an NFT ticketing marketplace would likely include the following: A blockchain platform that supports NFT creation, transfer, and storage to ensure security, transparency, and decentralization. An ERC-721 smart contract to create and manage NFT tickets A web3-enabled frontend to interact with the smart contract. A web server to host the front end and serve web pages. A database to store and retrieve data related to the NFT tickets. A payment gateway for handling payments for NFT ticket purchases. Wallet integration to allow users to store and manage their NFT tickets. Robust server infrastructure that can handle high traffic and secure transactions. Security measures such as two-factor authentication and secure socket layer certificates It's important to note that these are the minimum technical requirements, and actual implementation may vary.
The development time for an NFT ticketing marketplace depends on several factors, such as the size and complexity of the marketplace, the team size, the technology stack, and the design. On average, it can take anywhere from 4 to 6 months to develop a basic NFT ticketing marketplace and longer for more complex platforms. However, the actual time frame may vary based on the project's specific requirements. It is ideal to engage experienced developers who can provide accurate development timelines and execute the project efficiently.
The cost of developing an NFT ticketing marketplace can vary greatly depending on several factors such as the complexity of the platform, the team size, the development time, and the technology used. On average, the cost can range from $50,000 to $300,000 or more. However, it is important to note that the final cost can be higher or lower depending on the specific requirements of the project. It is recommended to consult with a development team to get a more accurate estimate of the costs involved. Whether you're a start-up, an established ticketing company, or an entrepreneur looking to disrupt the industry, Oak Tree Apps can help you turn your vision into a reality. Don't settle for the status quo - be a trailblazer in the future of the event ticketing industry with the power of NFTs and Oak Tree Apps. Contact Oak Tree Apps today to learn more about how we can help you launch your own NFT ticketing marketplace.